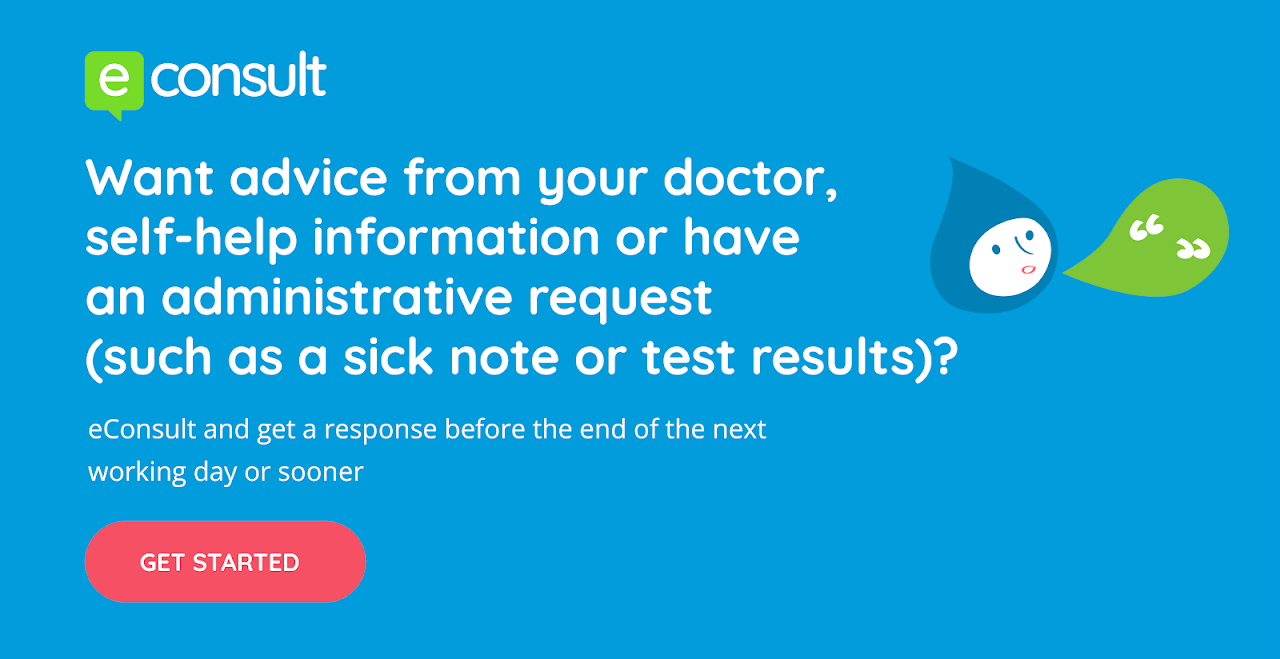 Whitchurch Practices to Merge in April Announce Shropshire Health Bosses
Two GP practices in Whitchurch are set to merge from the beginning of April say health bosses at NHS Shropshire, Telford and Wrekin Clinical Commissioning Groups (CCGs).
Dodington Surgery will merge with Churchmere Medical Group, following the announcement at the end of 2020 that Dodington Surgery will close at the end of March 2021 when the senior partners will retire.
Health commissioners are currently notifying patients that they will be automatically transferred to the Churchmere Medical Group patient list and that no action needs to be taken.
Churchmere Medical Group will now take on the 5,000 registered patients at Dodington Surgery. Patients will continue to access services in Whitchurch from either the Bridgewater or Claypit Street sites, both of which are based in in the town.
Patients currently registered at Dodington Surgery are reminded that an official letter from the CCG will be posted out to addresses shortly which will explain in detail the plans.
Drs Clayton and Rogers, along with the staff at Dodington, will continue to provide all GP services to their patients until 31 March, 2021, when the practice will officially close.
For anyone who requires advice in relation to this matter, the Patient Advice Liaison Service (PALS) is available for queries. Patients should call 0800 0320897 or e-mail: SHRCCG.CustomerCare@nhs.net.
Dr Julian Povey, Joint Chair of Shropshire, Telford and Wrekin CCGs, said: "Following discussions between the practices, our partners and the CCG, we are pleased to announce the merger of Dodington Surgery and Churchmere Medical Group. This is the best outcome for patients and will mean less disruption for all involved.
"The CCGs are in regular contact with practices in the area and are providing the relevant support at this time. We would like to reassure all patients at Dodington and Churchmere that plans are in place to make the transition as seamless as possible.
"Patients are also advised that further information will be shared via an official letter and that no action is required on their part."
Churchmere Medical Group News
We would like to announce the retirement of Dr Sheelin Newton at the end of April 2021. Dr Newton has been a Partner at the practice for over 31 years and will be remembered for her unconditional dedication, hard work and commitment to her patients. She will be truly missed by all of her colleagues and patients. We hope you join us in wishing her the very best in her retirement.
We are also very pleased to announce that Dr Nadia Tharib has joined the practice as a Partner. Dr Tharib has been a salaried GP at the practice since January 2020. We hope you join us in wishing her the very best in her new role.
If you have previously had Dr Newton as your named GP you will be allocated a new named GP after the end of April. If you would like to know who your new named GP is please ask at your next appointment.
Practice Hours
When We Are Closed
When the practice is closed, if you need medical assistance before the practice reopens, please call 111.
Please only ring the out-of-hours number when the practice is closed (between 18:30 – 08:00 Weekdays and between 18:30 Friday and 08:00 Monday).
Out-of-hours services are generally busy so please think carefully before asking to see a doctor and only do so if you genuinely cannot wait until the surgery re-opens.
In a genuine emergency you should call 999. Chest pains and / or shortness of breath constitute an emergency.
Welcome
Prescription Ordering Direct (POD)
Please see the following update from Prescription Ordering Direct (POD)
Only order the items you need, when you need them. We can check if your medication is due to order if you are unsure.
Order when you have 7 days remaining, this prevents your medication stock-piling.
Do your medications run out on different dates? Ask us about 'syncing' your prescription, we can fix this for you.
POD is now contactable via email at shropshire.pod@nhs.net
If you would like to order via email, please include the following information in your request;
Your medical practice
Your full name
Your date of birth
First line of address
The medication you require, including strengths and formulation of medication
If you are ordering on behalf of someone else, please provide all of the required information and also;
Your name
Your relationship to the patient
Opening Times: Mon-Fri 8am-5pm excl. Bank Holidays
Kooth.com online support for young people
Please see the link below for information from Kooth.com about online support for young people.
Vaccine for Covid-19
You may have seen recent media coverage that the vaccines for Covid-19 have arrived at The Robert Jones and Agnes Hunt Orthopaedic Hospital.
People most at risk from the complications of COVID-19 are being offered the vaccine first so can we please ask that you wait for us to contact you.
The practice is not open to routine telephone calls and enquiries between 13:00 and 14:00. If you need to urgently speak to a GP between these times please call the practice and you will be diverted to our emergency doctors service.
If you need to speak to us routinely please call between 08:30 and 13:00 or 14:00 and 18:00.
Care Quality Commission
The Care Quality Commission is an executive non-departmental public body of the Department of Health and Social Care of the United Kingdom. It was established in 2009 to regulate and inspect health and social care services in England.
The CQC monitor, inspect and regulate services to make sure they meet fundamental standards of quality and safety and publish what it finds, including performance ratings to help people choose care.